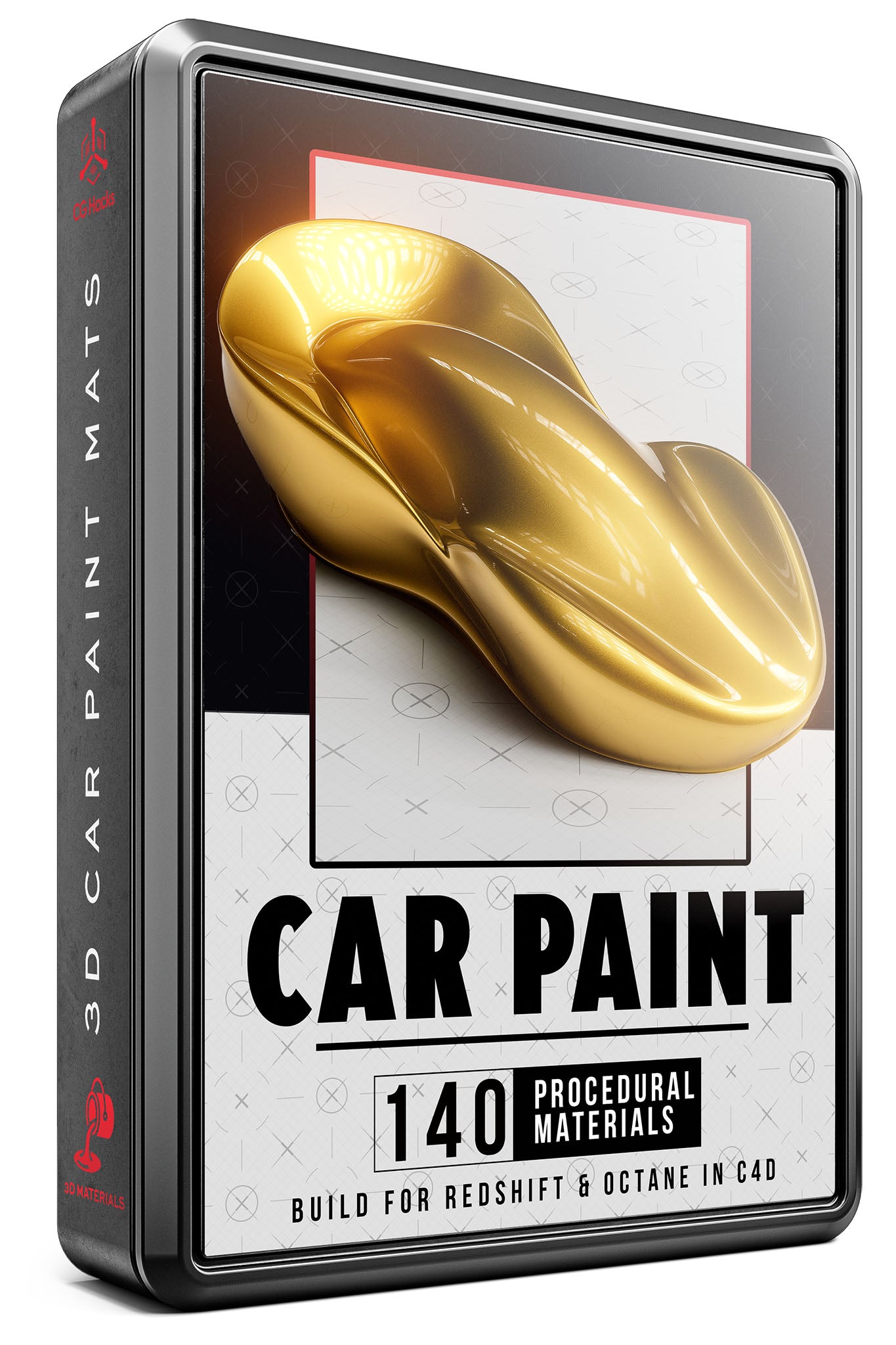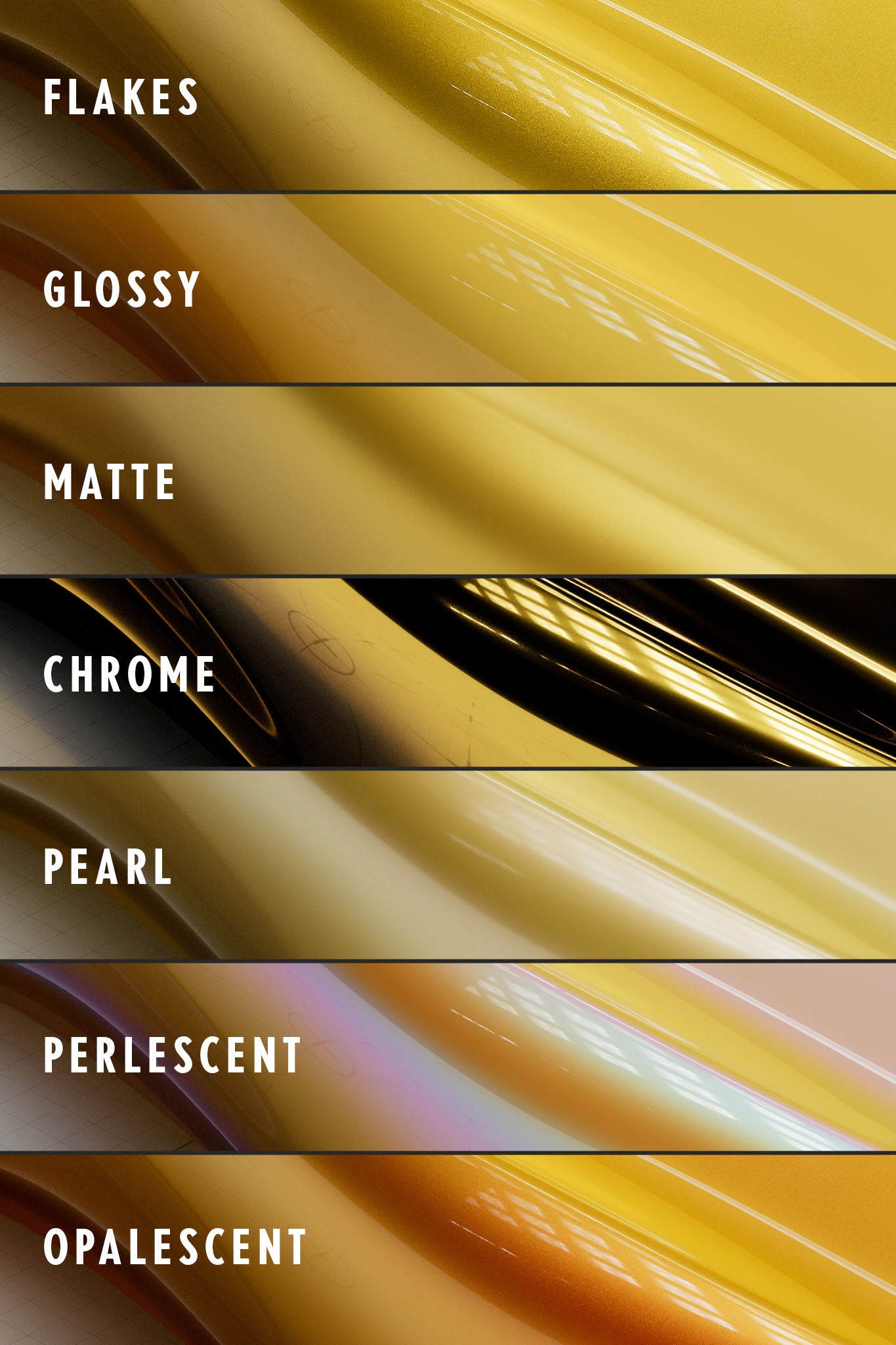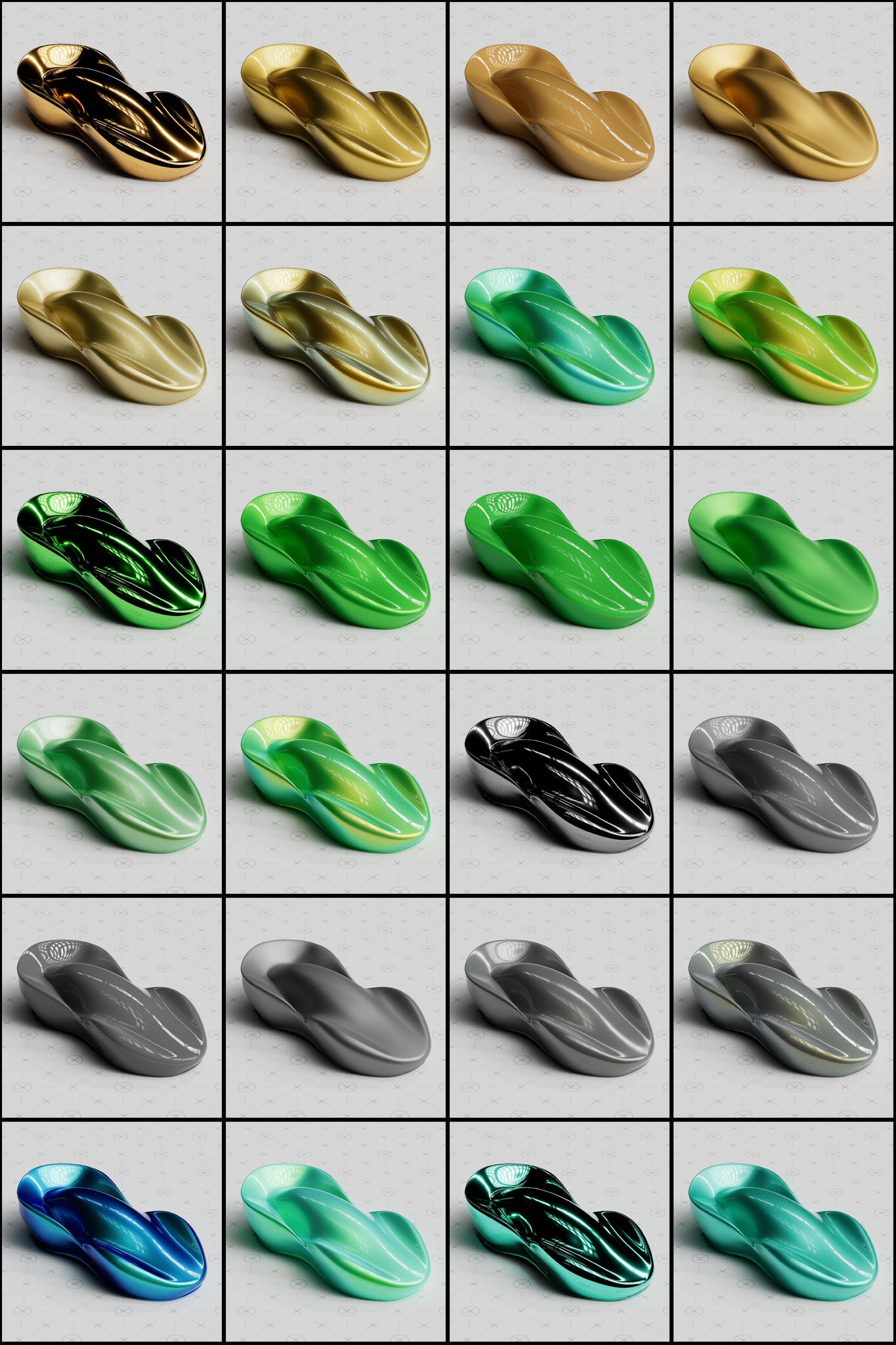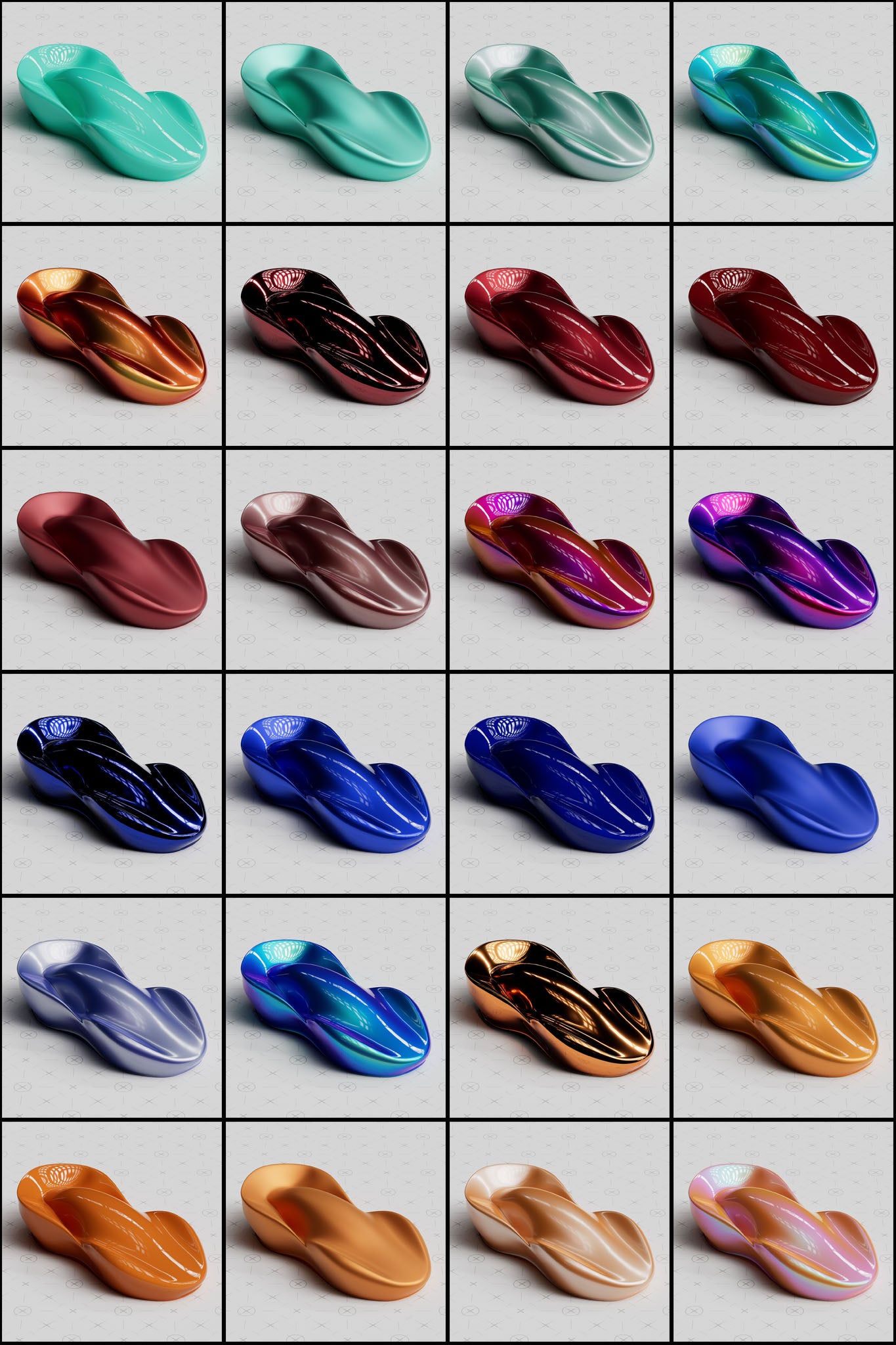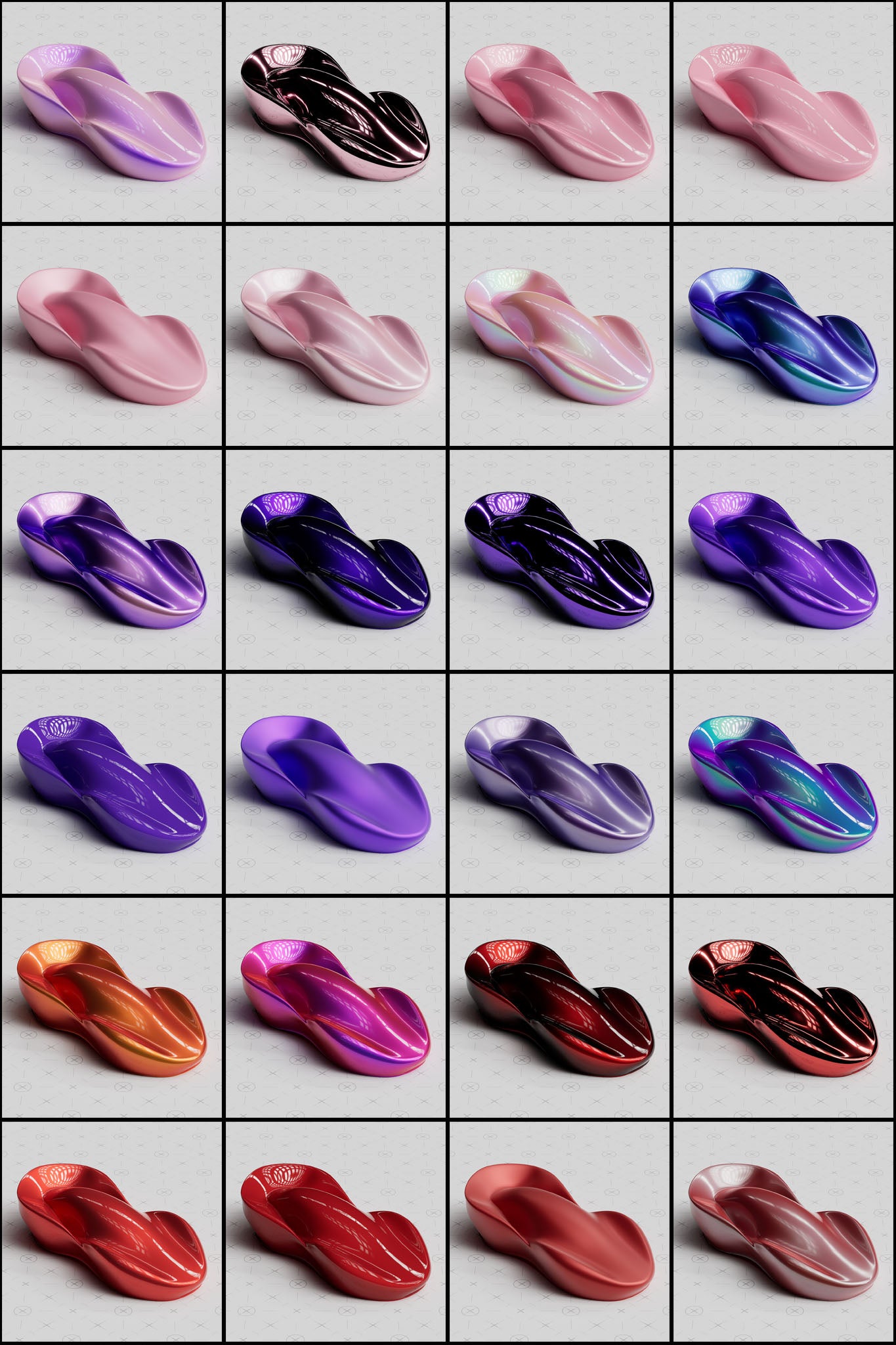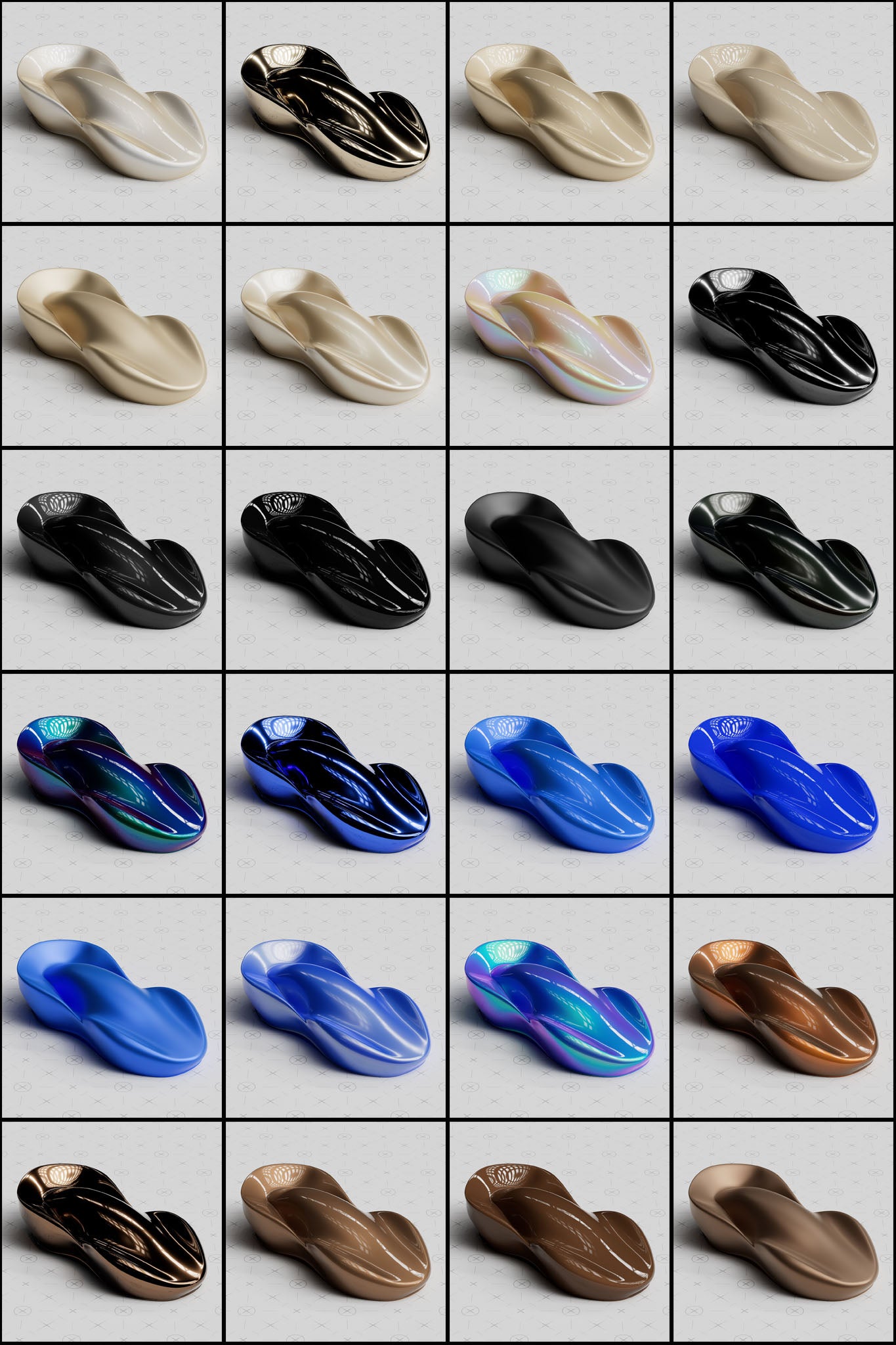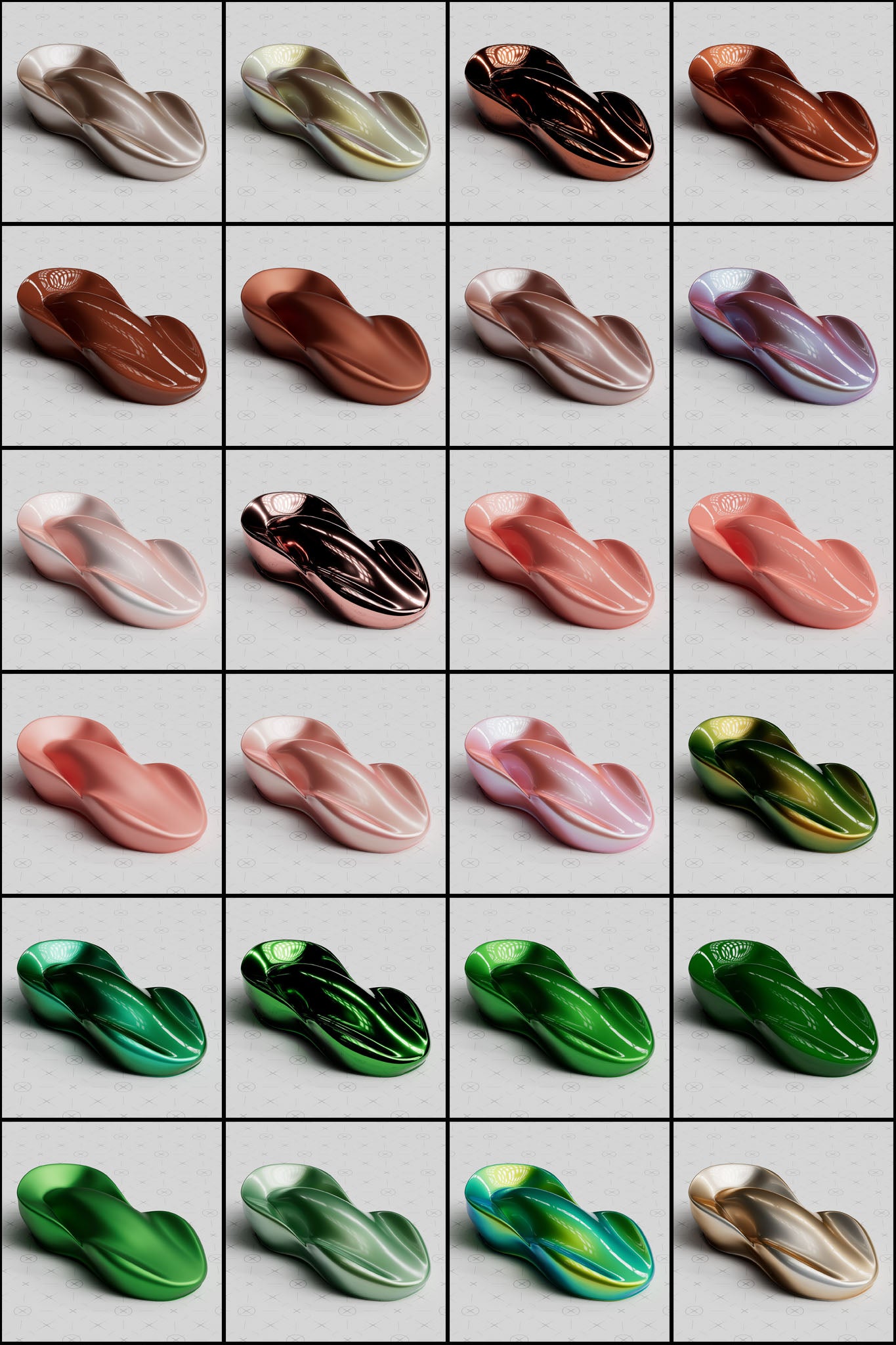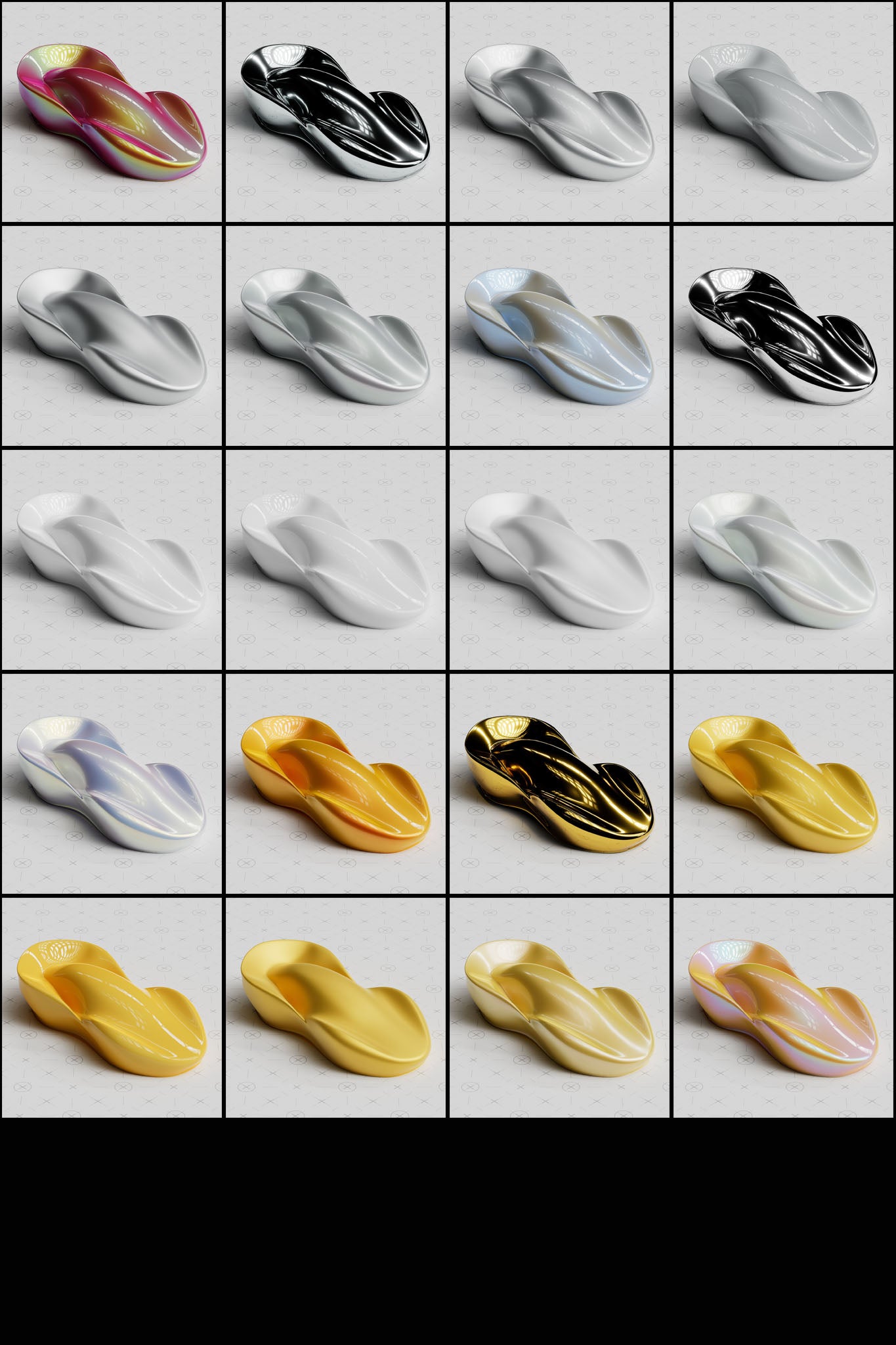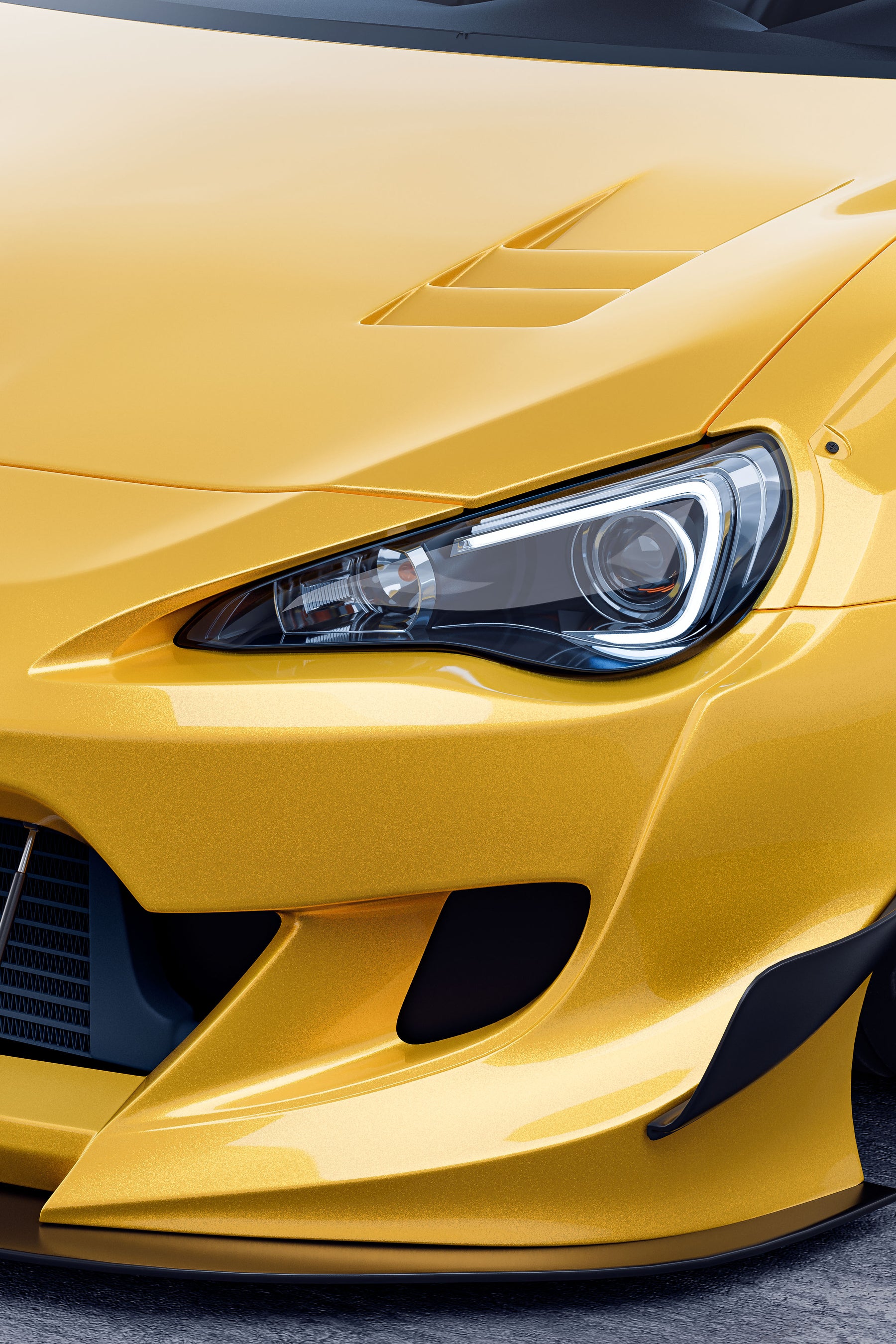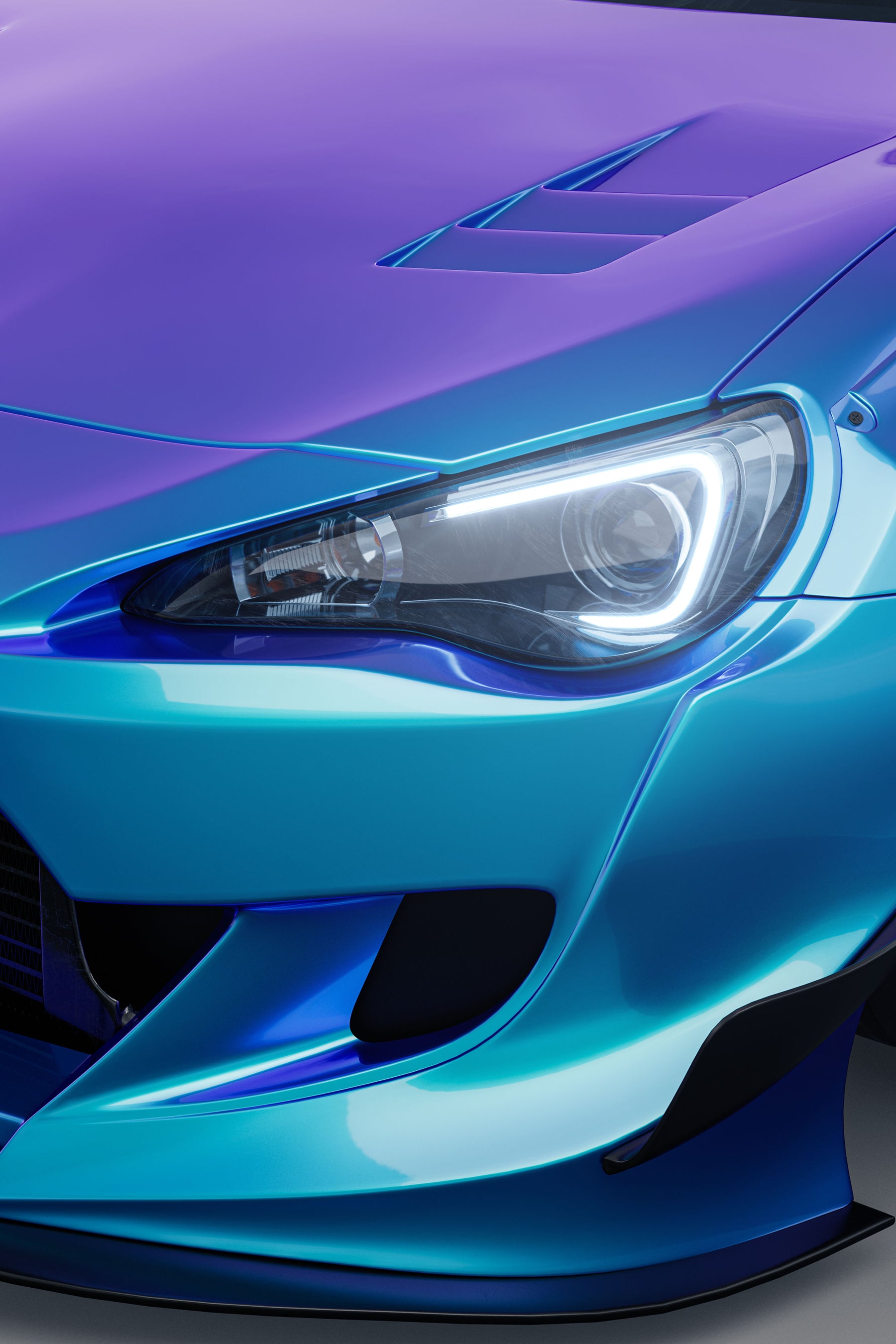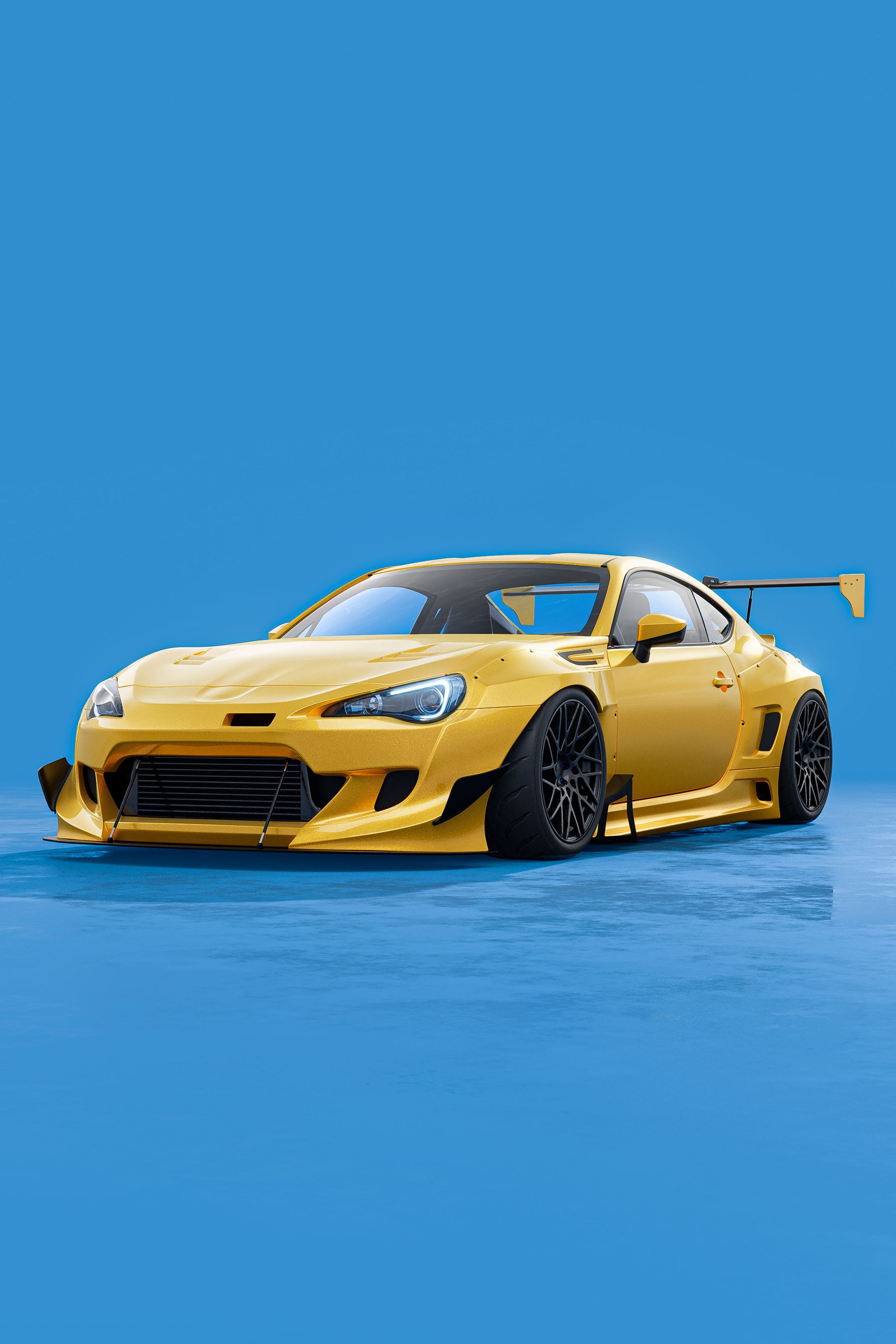 3D Car Paint Materials
Ready to rev up your 3D car creations? Our procedural 3D Car Paint Materials library for Redshift and Octane render in Cinema 4D is here to fuel your artistic fire. With 140 Material presets across seven categories of customizable finishes including flakes, glossy, matte, chrome, opalescent, pearl, and pearlescent materials, you'll have a full tank of options to choose from. And with fully procedural materials, you can easily tweak the various layers and properties to design your own one-of-a-kind looks. Whether you're going for a high-shine gloss or a matte finish, our library has everything you need to turn your 3D car models into true masterpieces. So start your creative engines and get ready to elevate your creations with our 3D Car Paint Material library.
REDSHIFT INSTALL TUTORIAL HERE

Product Specifications
- 140 Car Paint Materials For Redshift OR Octane In C4D
- 7 Categories To Choose From
- Redshift (Asset Browser Data Base .Zip)
- Octane Local DB Install (.ORBX)
Don't worry, we won't leave you hangin'
Learn How To Use Your New 3D Libraries!
car paint materials
The materials are pretty nice! I used the flakes version